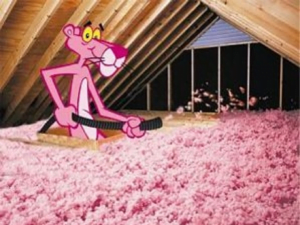 Most people don't realize the Ontario Building Code now calls for a minimum of R-60 attic insulation. To achieve R-60 with fibreglass insulation you need approximately 22″ of blown-in insulation.
Improperly installed, insufficient, disturbed or damaged attic insulation can lead to many issues. Some of these include mold, fungus, drafts, condensation, soggy or discolored drywall and wasted energy. 
Contact us today, we'd be happy to inspect your attic for you.