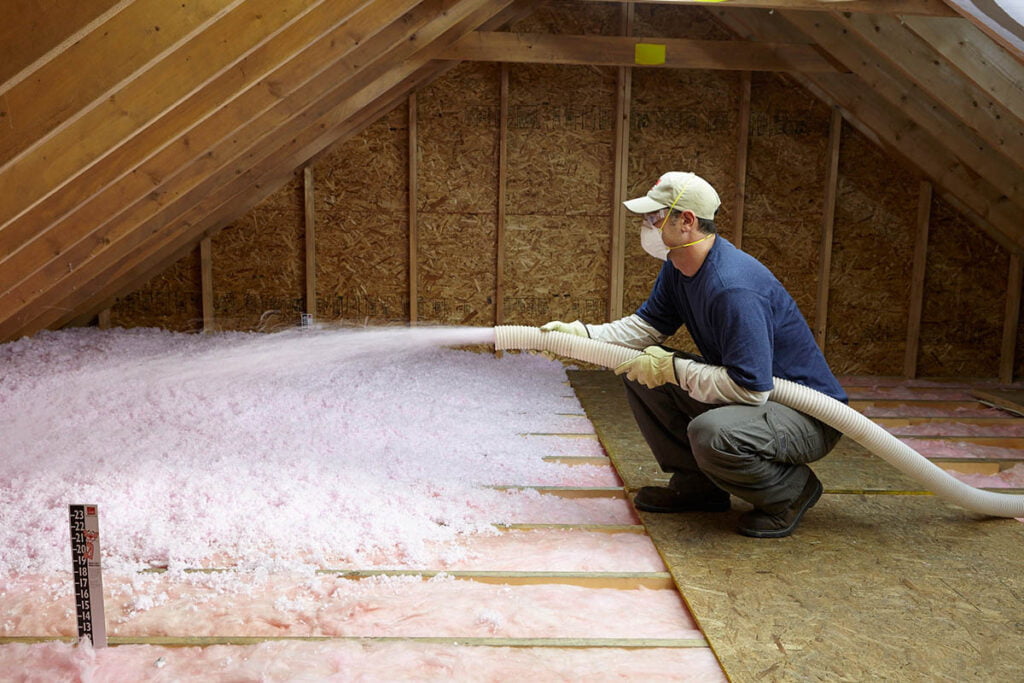 Upgrade your attic insulation today.
…We have the skills to help you save on bills!
The current Ontario Building Code requires a minimum of R-60 attic insulation. This is about 21.5″ when using ProPink fibreglass. Our blown-in insulation is a practical and cost effective way to achieve this standard in your new build. Also, it's our most popular option for upgrading attic insulation existing Ottawa homes.
Manpower, experience, and reliability
Our highly skilled Ottawa blown in insulation team have the manpower, experience, and specialized equipment to take on any blown in insulation project. Our attention to detail and ongoing commitment to quality insulation products, superior installation, and outstanding customer service makes Conger Insulation your trusted choice for insulation in the Ottawa area.
Upgrading your attic insulation saves you money. Month after month, year after year.
Adding (Topping up) your attic insulation is one of the least intrusive ways to increase your homes overall efficiency. Plus, it can be done start to finish, in a single day.
Blown-in attic insulation can save you up to
on your next energy bill!
Blown-in insulation is one of the few things that can be done to a home to increase its overall market value, AND save the homeowner money continuously.
Thinking of investing in your home by upgrading your attic insulation with our team? If so, you can be sure you're making a valuable investment. Conger Insulation only uses Owen's Corning ProPink loose fill insulation. Since our ProPink insulation consists of over 70% post-consumer recycled glass, It's both environmentally and long lasting. Unlike cellulose insulation, our fibreglass insulation will last the life of your home. This means if you put the appropriate amount now, you will never need to think of it again. Upgrading your attic insulation will reduce strain on your furnace and air conditioner, allowing you to extend their life as well. Therefor increasing the overall value of your investment. With the seemingly ever increasing costs to heat our Ottawa homes, topping up your attic insulation is an excellent way of reducing your expenses.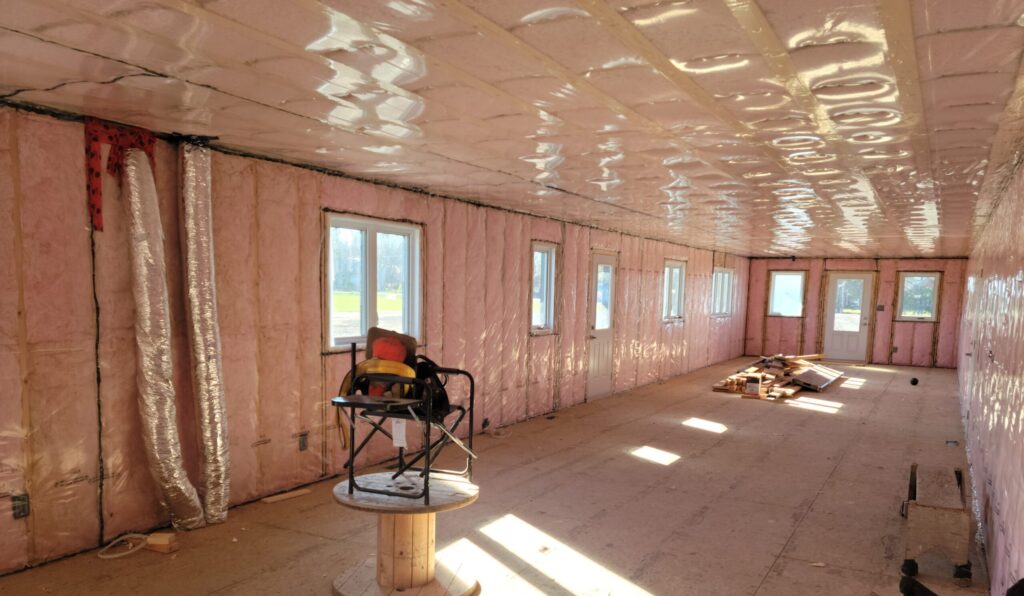 Conger Insulation provides contractors and homeowners throughout the Ottawa region with professionally installed blown in insulation and spray foam insulation, as well as an extensive selection of additional insulation services. Blown-in insulation is an extremely effective insulation product that leads to significant savings on your heating and cooling bills. Since heat rises, it makes sense not to overlook this area of your home's insulation.
Contact Ottawa's blown in insulation experts at Conger Insulation today for superior service and top-notch quality.
Improving the level of blown-in insulation in your home has many benefits, including:
-Preventing mold and condensation
-Reducing your heating and cooling costs
-Eliminating hot spots and drafts
-Improving home comfort
-Preventing ice dams and their resulting damage
-Reducing your carbon footprint
-Prolonging the lifespan of your air conditioner and furnace
Get in touch with us today and experience a more comfortable tomorrow.